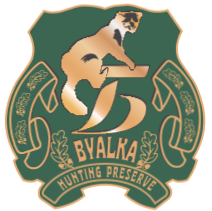 Terms
The professional hunters guarantee you a trophy score that is within 15% (+/-) of the requested trophy, except for the wild boar.
The trophies harvested by foreign hunters are exported outside the country only with a protocol for evacuation and payment verified by the regional evaluation committee providing the necessary export documents that may be required in the particular case.
A hunt is only booked and confirmed when the hunter has advanced 100% of the daily fee package price for hunting services. Funds must be received via bank transfer at least 3 (three) months prior to the commencement of the hunt. The sum shall not be reimbursed if the client cancels or fails to take the hunt, for whatever reason.
When a hunt is booked and confirmed clients are required to pay in advance (via bank transfer) 50% of the total approximate sum of the hunting trophies requested by the client, at least 2 months prior to the commencement of the hunt. The remaining sum shall be payable in cash on site or via bank transfer no later than 3 (three) days after the end of the hunt.
Foreign hunters can only hunt within the territory of BYALKA hunting preserve if they possess a hunting permit, issued according to the rules which require that hunters provide Litex with copies of both a previously issued hunting license in their respective country of origin and their valid passport.